---
SMS Solutions
SMS solutions is suitable for business partners, companies or individuals that require a hosted facility to send out hundreds or even thousands of SMS to clients. Using our powerful in-house developed control panel, you can customize and send out personalized messages easily to your clients, be it for marketing purpose or for any announcement campaigns.
Features and Benifits
Content Management
Create your contacts online or import existing contact list to your contacts' database.
Categorize your contacts into groups and easily send SMS to the contacts.
No Set Fee**
Our full featured SMS tools come with no setup fee!Just purchase any of our packages and you can start your own SMS campaign.
** Only applicable for above 5,000 credits only
Short Codes Secure SMS
We providing short code secure SMS services which is more secure compare to the long code phone number SMS in order to reduce the chance of SMS spams.
Full-Featured SMS Tools
Our solution comes with complete tools for you to manage your SMS content, E-Mail content and file attachments,
import and export of contacts, SMS Campaigns and scheduling, and more.
SMS Campaigns
Create SMS campaigns and schedule when you want your SMS to be sent.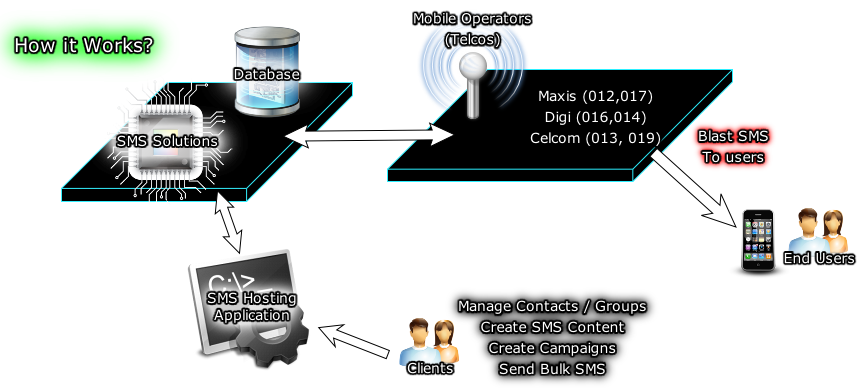 Are You Interesing? If Yes, do Contact Us!
We are encourage our clients or customer to purchase the package of minimum 5000 SMS for your worthy enquiry requests.
For more information about our SMS providing services, please contact us for quotation or visit us at KBB Business Solutions Sdn. Bhd.
---